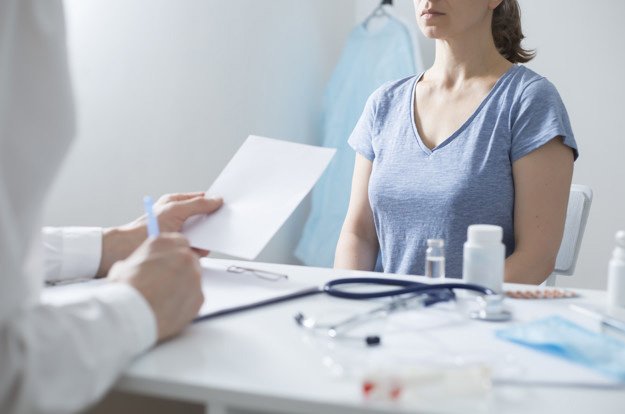 Breast pain (mastalgia) can be described as tenderness, throbbing, sharp, stabbing, burning pain or tightness in the breast tissue. The pain may be constant or it may occur only occasionally, and it can occur in men, women and transgender people.
Breast pain can range from mild to severe. It may occur:
Just a few days a month, in the two to three days leading up to a menstrual period. This normal, mild-to-moderate pain affects both breasts.
A week or longer each month, starting before a period and sometimes continuing through the menstrual cycle. The pain may be moderate or severe, and affects both breasts.
Throughout the month, not related to a menstrual cycle.
Breast pain can be cyclic or noncyclic. Cyclic means that the pain occurs on a regular pattern. Noncyclic means that the pain is constant, or that there's not a regular pattern. Each type of breast pain has distinct characteristics.
Cyclic breast pain
Clearly related to the menstrual cycle and changing hormone levels
Described as dull, heavy or aching
Often accompanied by breast swelling, fullness or lumpiness
Usually affects both breasts, particularly the upper, outer portions, and can radiate to the underarm
Intensifies during the two weeks leading up to the start of the menstrual period, then eases up afterward
More likely to affect people in their 20s and 30s, as well as people in their 40s who are transitioning to menopause
Noncyclic breast pain
Unrelated to the menstrual cycle
Described as tight, burning, stabbing or aching sensation
Constant or intermittent
Usually affects one breast, in a localized area, but may spread more diffusely across the breast
In women, most likely to occur after menopause
Make an appointment with your doctor if breast pain:
Continues daily for more than a couple of weeks
Occurs in one specific area of your breast
Seems to be getting worse over time
Interferes with daily activities
Awakens you from sleep
Breast cancer risk is very low in people whose main symptom is breast pain, but if your doctor recommends an evaluation, it's important to follow through.
Breast cancer is cancer that forms in the cells of the breasts.
After skin cancer, breast cancer is the most common cancer diagnosed in women in the United States. Breast cancer can occur in both men and women, but it's far more common in women.
Substantial support for breast cancer awareness and research funding has helped created advances in the diagnosis and treatment of breast cancer. Breast cancer survival rates have increased, and the number of deaths associated with this disease is steadily declining, largely due to factors such as earlier detection, a new personalized approach to treatment and a better understanding of the disease.
Signs and symptoms of breast cancer may include:
A breast lump or thickening that feels different from the surrounding tissue
Change in the size, shape or appearance of a breast
Changes to the skin over the breast, such as dimpling
A newly inverted nipple
Peeling, scaling, crusting or flaking of the pigmented area of skin surrounding the nipple (areola) or breast skin
Redness or pitting of the skin over your breast, like the skin of an orange
If you find a lump or other change in your breast — even if a recent mammogram was normal — make an appointment with your doctor for prompt evaluation.