Orthopedics is a medical discipline that emphasizes the analysis and care of skeletal and muscular disorders, ailments, and fractures, as well as the musculature, joints, and ligaments that support it. Significant advancements in orthopedic surgery have stemmed from military experiences. In the Middle Ages, injured soldiers were treated using bandages drenched in horse blood, which dried to form a strong, albeit filthy, splint. An orthopedist is an expert who specializes in orthopedics. Orthopedists treat a wide range of musculoskeletal disorders. Such medical specialists treat a wide range of bodily ailments, including arthritic, sports injuries, back pain, leg and foot discomfort, and carpal tunnel syndrome. Orthopedic specialists are specifically qualified to treat common skeletal system ailments and to undertake surgical intervention when required.
The musculoskeletal model is the structure of the body as well as the mechanics that allow it to operate. Since orthopedics concentrates particularly on this mechanism, the fact is that almost every medical discipline has some intersection with this specialty.
Ortho Related Conditions
Orthopedics encompasses a wide range of difficulties, some of which are as follows:
Osteoarthritis
Carpal Tunnel Syndrome
Torn Meniscus
Bursitis
Hip Fracture
Back And Neck Pain
Suffering From an Orthopedic Condition
Although many orthopedic problems may be treated and healed, other people are diagnosed for the rest of their lives. Staying active and healthy while suffering from a musculoskeletal problem is one of the most difficult parts of managing an orthopedic condition. Exercise can be difficult and unpleasant for those who have bone and joint issues.
On the plus side, there are numerous methods to adjust exercise and new things to attempt that may not put as much stress on a damaged joint, allowing you to be physically active. Remember that maintaining a regular bodyweight and strong musculature is nearly usually the best method to treat orthopedic problems. Even if you have aching joints, there are activities you can do.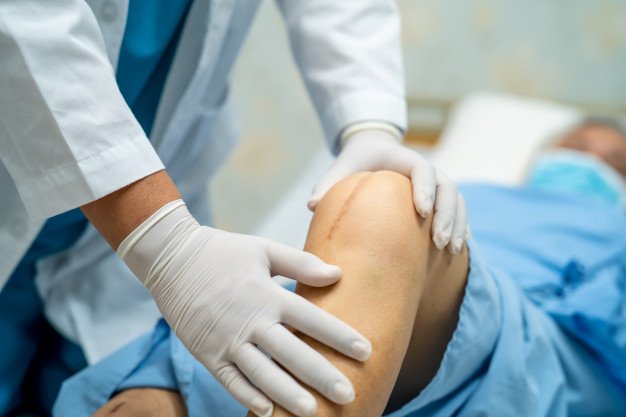 Joint replacement surgery involves the removal of damaged or diseased components of a joint and the replacement of those elements with fresh, man-made components. Updating a joint could alleviate discomfort and improve your ability to move and heal faster. The most often replaced joints are the hips and knees. Shoulders, fingers, ankles, and elbows are among the other joints that can be replaced.
Joint replacement surgery aims to reduce pain, enhance joint function, and improve walking and other motions. Joint pain and stiffness could be reduced with an exercise regimen. When joints are damaged, they may need to be replaced in cases of; arthritis, years of usage, disease.
What Questions Would You Ask Your Doctor?
Always feel free to ask for advice from your orthopedic specialist questions. Writing down your questions and bringing them with you to your visit is the best approach to guarantee you have them all resolved. Make a note of or record the solutions your specialist provides you for future reference.
What to Expect During a Consultation?
The orthopedist will try to diagnose the person's problem during the initial session. Screening usually entails performing a physical assessment and taking X-rays. An orthopedist may utilize an in-office technique, such as an injection, to aid in the diagnosis or treatment of a problem. Further analysis may be required in some cases to verify the diagnosis.
Different Types of Orthopedic Therapies
An orthopedist may expertise in one or more areas of orthopedic disciplines. These are known as specialty areas. Some of them are:
Hand And Upper Extremity
Ankle and Foot
Oncology Of The Musculoskeletal System (Tumor)
Orthopedics In Children
Sports Medicine
Spinal Surgery
Surgery For Trauma
Joint Replacement Surgery
Being diagnosed with an orthopedic issue can be a daunting experience. Most orthopedic problems, however, have successful therapies, and many patients find total relief from their discomfort when they follow the necessary steps. Several orthopedic disorders, even if they appear unexpectedly, are the consequence of lengthy issues with how we utilize our bodies. Treatment may require some time and work, but the commitment is well worth it.
Orion Hospital's medical specialists provide extensive surgical, non-surgical, regenerative, and diagnostic treatments to patients in the Pune region. Our doctors are medical school, board-certified orthopedic specialists who diagnose and treat patients with the most cutting-edge surgery and non-surgical therapies available today.
Orion Hospital provides exceptional patient treatment offering patients devoted and compassionate care at every stage of their experience from consultation through treatment regimens, surgical or nonsurgical treatments, and follow-up care.