Our medical specialists care about you & your family's health
Book a Complimentary Appointment by Visiting or calling Us!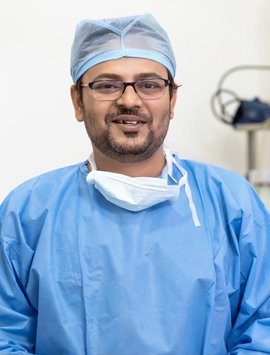 Dr. Parag Hitnalikar
Chief IVF Consultant
He completed his M.D (OBGY) from G.M.C Miraj which was followed by F.N.B.-Reproductive Medicine from Ruby Hall Clinic, Pune. In the following years, he undertook training in Fertility Enhancing Laparoscopic and Hysteroscopic Surgeries and Gynecological Laparoscopic Surgeries. Also, he is well informed about the practical aspects of IVF Laboratory Procedures and Laboratory Maintenance along with surgical, clinical obstetrics, and gynecology.
Besides, he has sound experience and skills in all aspects of infertility management which includes IUI, IVF, ICSI, semen preparation, oocyte picks up, and embryo transfer. Apart from this, he has undertaken various publications, attended conferences, and undertaken paper presentations. For date, he has catered to more than 5000 cases of IVF and ICSI wherein he has personally evaluated every case with finesse.