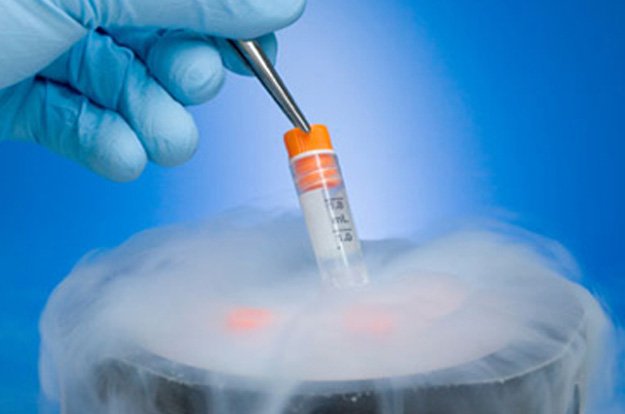 Cryopreservation is one of the most successful methods of storing and freezing sperm, eggs, or embryos to ensure they have a healthy child later on. This form of in-vitro fertilization cycle has been beneficial in the past few years.
With the coming of time, when many people are busy with their work and don't have a proper work-life balance, men are opting for sperm freezing. This method helps to preserve the man's fertility and ensures a better rate so that he can have children later on. Furthermore, saving and freezing sperm may also help in treating others.
Even in today's era, where so many men are adopting sperm freezing, several other people refrain from it, considering it to be harmful. However, sperm freezing is undoubtedly one of the most successful and safe procedures for freezing your sperm and having a child later on.
Sperm freezing is also referred to as cryopreservation. Men prefer freezing their sperm, mostly for two purposes: to ensure better future usage, or for helping someone. However, before the donated sperm is passed on to the other, a thorough, detailed checking is done. Although the sperm can be frozen for three to six months, whether or not there are infections, that is thoroughly checked.
At our clinic, we offer complete sperm freezing services for our clients. Whatever your requirement is, get in touch with us and get your sperm frozen. We ensure that we take complete care and keep a thorough check on the process. But before determining whether or not you are the right candidate and what are the benefits of sperm freezing, let us just have a look at some of the critical facts about sperm freezing.
While future usage is one of the most common reasons why men are opting for sperm freezing, there are used too. Some of the prominent reasons why people choose sperm freezing include the following.
Advanced age
Pre-vasectomy patient
Prevention of cancer and other such medical conditions
Low quality of sperm
Career choices
Undergoing sex-change operation
If you have been suffering from any of the things mentioned above and are planning to start a family, then you should freeze your sperm. Several sperm banks are available around that can help you preserve your fertility. We are one of the leading organizations aimed at improving IVF and thereby helping you with sperm freezing.
Compared to others, sperm freezing is one of the safest techniques. To date, no cases have been reported of any disease or risk in children born from frozen sperm. However, it is necessary to note that not all sperm can survive to freeze.
With us, you can always expect sperm freezing to be successful. Treatment of any disease with any frozen sperm will be as successful as that of treatment due to frozen sperm.
If you are planning to get sperm freezing, according to the standard procedure, it can be stored up to 10 years. However, there have been cases where men aimed at storing sperm for 55 years. Based on your condition, our experts will recommend how long sperm be stored.
However, if you are changing your residential address, you must let us know. In this case, we will reach out to you when your term ends. The sperm needs to be taken out of the storage for perishing.
Not everyone plans to store the sperm for 55 years, but if you plan to do so, you need to consult with our doctors. Our expert technicians will guide you through the process and will let you know whether you are eligible or not. Make sure that you stay in touch with us so as to prevent anything from going out of your hands.
Some of the prominent benefits of sperm freezing include the following.
It is convenient and effective
Sperm freezing, compared to female fertility preservation, is very affordable.
Getting sperm freezing done from experts can prove to be extremely effective. You must get in touch with us as soon as you can to preserve your fertility. We can assure you 100% quality service and the best deals.